Custom website redesign | Small business website packages
Custom site redesign that includes: #SEO Experience. #Design Expertise. And a very FAST Website!
Bespoke web redesigning services for small business
When you need an overhaul and restructure of an existing website, you need a specialist upgrade consultant whose services ensure no harm is done to your existing SEO rankings.
I'm a professional SEO consultant, designer and tech support specialist with more than 25 years of experience. My home page redesign process delivers feature-rich & flexible "turnkey websites" that are bullet-proof and reliable. Pages are redesigned to support your marketing strategy and business goals, and results can be tracked with Google Search Console and Rank Tracker. This is done through a focus on lead generation and converting your page visitors into new customers through strong design and SEO focus! The custom web page redesigning services are focused on mobile-friendly, responsive user experience, optimal Page Load Speed scores and search engine rankings…
Affordable business web design services
Custom web redesigns using the fastest themes…
Web page modernisation & upgrading are implemented with the best-in-class security, caching and tuning tools along with premium image optimisation.
Expert modernisation of structure, features and functions must be based on a fast theme for optimal performance!
Responsive Design, HTML5 & CSS
Built with the latest HTML & CSS standards for maximum compatibility on any device. Mobile-friendly, fast-loading and compliant with Google's webmaster guidelines, terms of service and current best website design practices….
CMS Content Conversion
Migration of your old Weebly, Wix, Joomla or Drupal website's text and image content into the new layout and reformat your page content. Removing old HTML formatting, image optimisation and thorough error-checking for broken links…
SEO Website Design Consultant
Rebuilds have a degree of risk, care is needed so existing rankings as protected. Search engine-optimised content on landing pages improves conversion rates. I'm a specialist SEO consultant with extensive creative expertise in WordPress.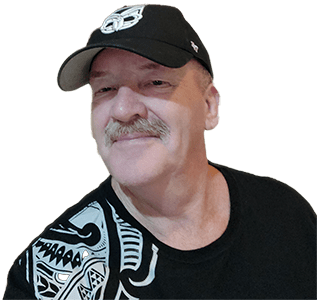 Ben Kemp – Custom Website Redesign & SEO Services
I provide excellent support…
and my maintenance services won't ever leave you stranded!
Hosting Relocations
Fully responsive layouts that pass Google's Mobile-Friendly tests
Existing search rankings preserved/enhanced
Standards-compliant layout templates
Site Admin documentation provided
What my clients say…
A few words from clients often help…
Great man to work with, very helpful, informative and easy to work with. Above and beyond. Highly recommended. 5 Stars...
read more
Ollie Wikeley
12/22/2021
Great gentleman to work with, very helpful and informative. Excellent communication from the get go. Went above and beyond to...
read more
Nikki Eagle
1/22/2022
Ben is an excellent operator, skilled in SEO & website design & build. We highly recommend him.
Shayne Jones
6/09/2022